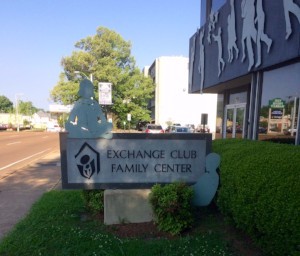 We all need someone to believe in us. To believe that we're strong, funny, smart and brave. That we're worthy of love and respect, especially in our own families.
At Kindred Place, we understand the joys and disappointments, challenges and milestones, connections and fractures, and achievements and losses in all family relationships. 
We also understand that in some families love and aggression co-exist, that physical harm can come from someone near and dear.
Since 1982, we've helped thousands of local families conquer anger and violence, to have healthy relationships at home, work and school, What started as a home visitation service for families in crisis has evolved into a full-service organization offering assessments, anger management classes, parenting support, visitation services, and group and individual therapy. 
Our story started with a dream when local Exchange Club members wanted to give back to their community by helping families in crisis. Lewis Pittman, William Pretsch, Bob Williams and fellow Club members raised funds to establish the Exchange Club Family Center, offering mentoring for parents whose families were in trouble because of anger and violence.
In 2018, we re-introduced ourselves under a new name, Kindred Place, in an effort to establish a name that better reflects what we do.
Over more than 30 years, Kindred Place has grown from a $225,000 start-up serving at most a few hundred families into a $2.3 million organization serving thousands of children and adults. Our counselors, social workers and therapists use Trauma-Focused Cognitive Behavioral Therapy to work with clients of all ages, backgrounds and personal histories.
Like all stories, ours continues to evolve. But our commitment is unwavering: we believe dealing with trauma is the only way to prevent it from cycling back.
For more information about our programs and service offerings, visit our programs section, or email safe@exchangeclub.net