"A Better Man" film screening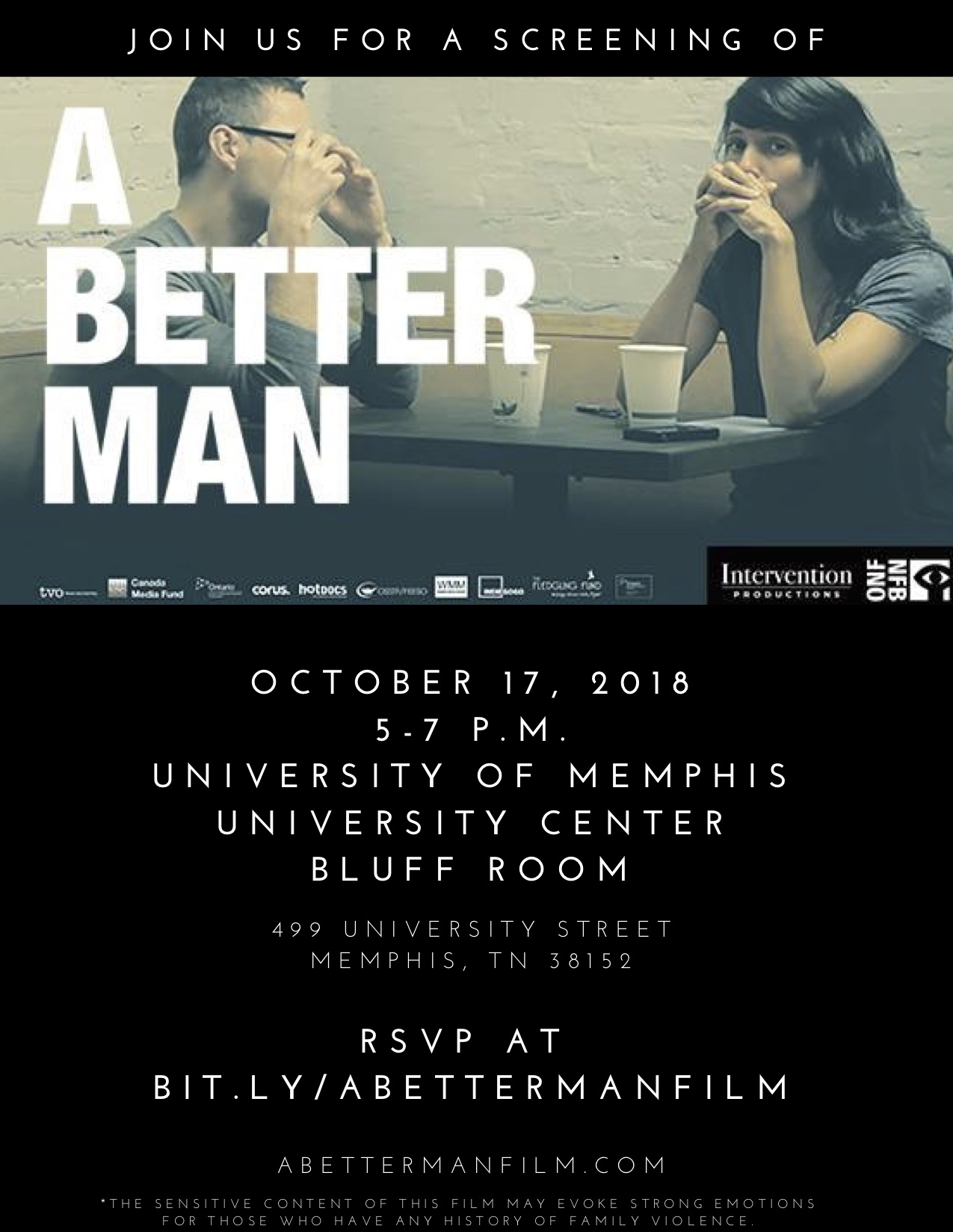 Join us October 17 as we view a powerful story that shifts the conversation of domestic violence. "A Better Man" is a documentary that outlines the story of Attiya Khan and her ex-partner, Steve, offering a fresh and nuanced look at the healing and revelation that can happen for everyone involved when individuals take responsibility for their abuse. This film empowers the audience to play new roles in challenging domestic violence, whether it's in their own relationship or as a part of a broader movement for social change.
The content shown in this film includes sensitive information about domestic violence and abuse. Counselors will be available at the end of the screening for those who would like to speak with someone. Parking is available for a fee in the University garage on Zach Curlin.
More information can be found at www.abettermanfilm.com.