Let's Talk About Parenting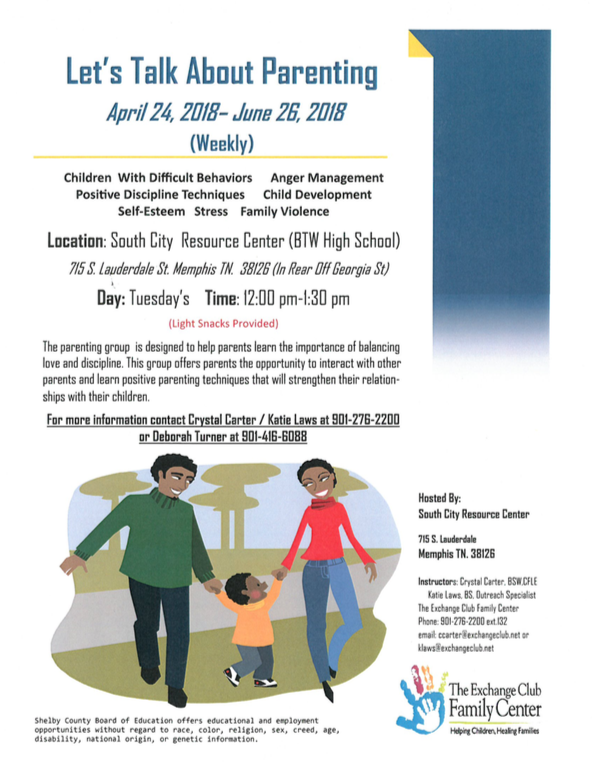 FREE AND OPEN TO THE PUBLIC
This 10-session parenting group is for any parent looking to learn new tools to help strengthen their relationship with their children through love and discipline. Click below to see the flyer for more details.
Located in Booker T. Washington Middle/High School
The South City Community Resource Center (SCCRC) is located at 715 S. Lauderdale Street in the historic Booker T. Washington High School in Memphis, Tennessee, 38126. The entrance to the center is in the rear of the building off Georgia Ave.